Food
Best Free Baby Samples
As a new mother, you understand how quickly the cost of necessities like formula, diapers, and wipes can add up. It's critical to get these products at a discount. The good news is that many businesses provide complimentary baby items to new mothers and expectant mothers.
But don't waste time looking for these deals; you have got enough on your plate. We dug the hole ourselves! To take advantage of these, you will have to spend some time signing up for special deals and rewards programs. However, the things you'll earn for your kid and yourself are well worth the work.
BuyBuy Baby Goodie Bag
Create a BuyBuy Baby account, and you will receive a gift bag full of product samples, including a Chicco pacifier.
Also, be sure to take advantage of their in-store experienced Registry Consultants, who can assist you with the registry process. When you visit a BuyBuy Baby store, you may obtain free personal shoppers at any moment so that you can get one-on-one assistance. Ensure that this service is still available during COVID-19 safety precautions by contacting your nearest site.
Amazon Baby Registry Welcome Box
If you create a baby registry on Amazon, you will get a free Welcome Box and plenty of other advantages if you are a Prime member. What's inside the box is a total surprise, and the contents and monetary value will vary, but it usually costs around $35. There are also a lot of random gifts and special offers! Prime members, for example, get a 15% discount when they finish their register and the chance to return products for free for 365 days.
Amazon will send you the Welcome Box whenever you have added things to your registry (either yourself or a friend). Some moms have received full-size Amazon wipes, books, snacks, Babyganics lotion, and multivitamins, among other things. You will also get a 10% completion discount on any remaining items on your registry.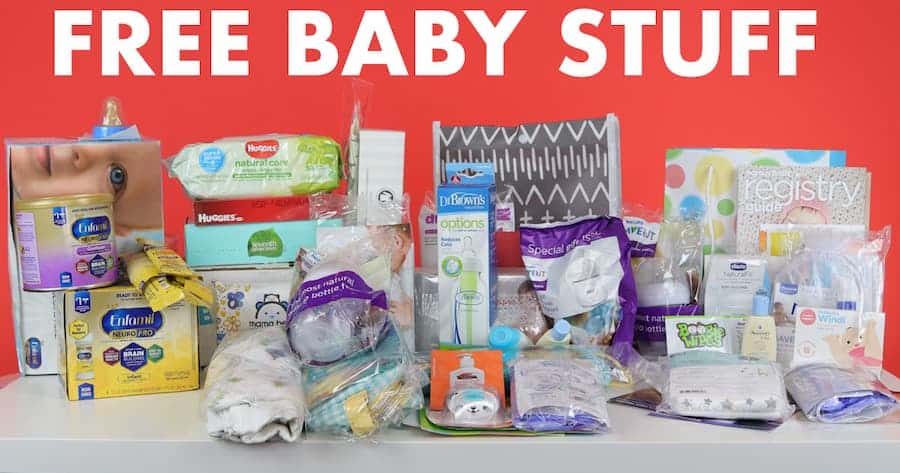 Enfamil Family Beginnings
Enfamil is a well-known brand of infant formula suitable for a wide range of babies, and acquiring it for free will save you a lot of money. Enroll in Enfamil Family Beginnings for a chance to win a year of free formula and up to $400 in prizes.
Target Baby Registry Gift Bag
When you create a baby account at Target, you can pick up a complimentary welcome box with over $80 in coupons and hand-picked samples from Guest Services. Diapers, bottles, and pacifiers from Graco, Johnson's, Huggies, and other brands come to mind. Plus, you will get a 15% discount on everything left on your registry once you deliver.
Gerber Baby Gift Box
If you create a MyGerber account, you will be eligible for several discounts and freebies from the company. Gerber also sends out surprise coupons, full-size baby food regularly, and gifts such as bibs.
They also provide some fantastic services to their members. You may personalize nutritious meals using a Menu Planner, and you'll have access to Dotti, your baby expert (available 24/7), as well as content tailored to your baby's growth and desires.
Free Household Essentials from the Honest Company
Jessica Alba founded and owns The Honest Company, dedicated to providing safe beauty, baby, and home care for your family. Sign up for a $20 off first trial at The Honest Company, with free delivery on your first purchase (items over $50 ship for free all the time). You may sign up for a monthly subscription of seven packs of quality diapers and four packs of wipes for $96.45, which is a saving of 17%.
Select add-on items, such as hypoallergenic diapers and plant-based wipes, discounted by 15%.
They provide diaper bag essentials collection with clean lotions, surface cleaners, and hands. You can also reschedule your next shipment for up to 90 days at any time.
Free Similac Formula
Another approach to save money on baby formula is to make your own. Individuals who participate in the Similac Strong Moms rewards program receive free formula samples and up to $400 in gifts, savings, and advantages. They can also help you with nutrition during your pregnancy. Note that the welcome gift for joining Similac varies, but you will always receive a bonus for signing up.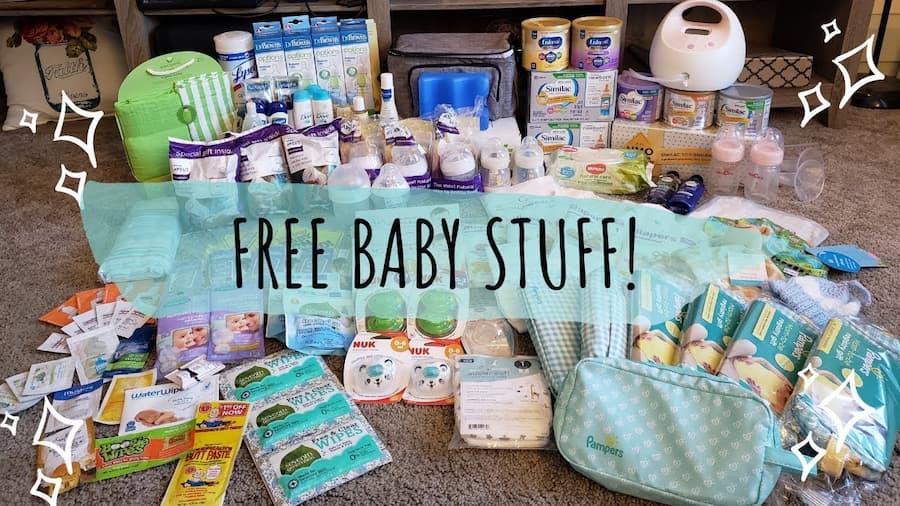 Free Baby, Toys, Gear, and More With Pampers Rewards
Pampers Rewards is one of the best programs for individuals who will need to save money on diapers for a long time. Your diaper purchases create rewards with this program, which you can redeem for baby food, coupons, diapers, deals, toys, and more. They even offer an app where you can scan things and receive coins that you can use to get free stuff.
Free Diapers through Huggies Rewards
Upload your receipt to the Huggies Rewards website or mobile app whenever you buy Huggies diapers or other baby supplies. You can request coupons for free diapers or other Huggies products, as well as gift cards, once you have acquired enough points.
Customers can also earn points. You will get 10 points for every dollar you spend on Huggies diapers or wipes.
Free Walmart Baby Box
Any mom who registers on Walmart's website now receives a free package. It would help if you had a Walmart Registry URL to qualify for the box, so be sure to register. Take a look at the different types of products included in the box. Consider bottles, wipes, and diapers, among other things.
Noobie Box
The Noobie Package is a free pregnancy sample box that includes samples and a guide that includes information and offers for expecting mothers. The Noobie Box is a one-time gift that does not require a subscription. However, shipping and handling will cost you at least $12.95.
Dolly Parton's Imagination Library
Encourage a young child's love of reading. All you have to do is sign up for the Library of Congress's Dolly Parton's Imagination Library (see if the program is available in your area). From there, you will receive one free age-appropriate book every month until your child reaches the age of five. You can help start a program if the Imagination Library isn't presently available in your region.
Free Stuff for Moms
When you have a child, the cost of the baby's items isn't the only thing to consider. Moms, too, require attention. Take a look at some of the freebies available to you.
Breast Pump
Whether you signed up for health insurance through the health insurance marketplace or not, your health care plan must cover the cost of a breast pump rental or purchase under the Affordable Care Act. Insurers select whether the pumps are manual or electric, as well as the duration of the rentals.
The Belly Button
This company's stylish items allow you to wear pre-pregnancy pants throughout your pregnancy comfortably. With the code NAME1, you can get a free Maternity Band or two Body Bands. You can save up to $40 on any item with this code, and all you have to pay is just shipping.
The Noobie Box
The Noobie Box is a pregnancy gift box that includes nursing pads, milk storage bags, stretch mark treatment, vitamins, diapers, diaper rash ointment, and a pacifier for both mom and baby.
Find Free & Cheap Baby Stuff Locally
To save money and minimize your carbon footprint, look no further than your local community to borrow, buy, and receive baby stuff.
Garage Sales
Affordable baby toys and clothing can be found at garage sales. Visit near the end of a sale to see whether the proprietors are prepared to give away any remaining baby items for free, in exchange for a trade, or at a big discount.
Freecycle
Freecycle is a network of over 5,000 local organizations of individuals who give goods away for free with the goal of keeping good stuff out of landfills. Search for an organization near you and view its listings by entering your location.
Facebook Marketplace
While you are on Facebook, look through the local Marketplace for parents willing to trade or give away baby items.